InIdaho is a
free
service to help you plan your perfect day, help your
guests
arrive easily at your wedding and make it so that
everyone
enjoys the celebrations all along the way.
getting married? We extend our congratulations and wish you both the best on this new journey together. getting married in Idaho? We are here to help. InIdaho.com is your wedding boutique site designed to help you coordinate guest lodging and activity arrangements, keep guests up to date with event details, registries, lodging blocks and to help find your ceremony and reception sites.

InIdaho.com features the most beautiful Idaho locations available for ceremonies and receptions; including on the beaches of Idaho's pristine lakes, downtown at Idaho's capitol city of Boise and in Idaho's majestic mountains.

Once you've picked your destination, InIdaho can help with everything else too. We are the local wedding specialists with the expertise to make one of the more challenging steps in getting married a piece of cake!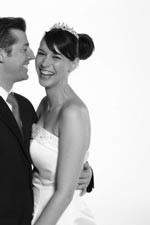 InIdaho.com's

Complimentary

Wedding Services provide:
Access to virtually all lodging properties in Idaho.
Negotiated group rates for your wedding guests.

Single

toll-free number to access all lodging accommodations and travel arrangements.
Management of your room blocks so that unused rooms are released on time
Directory of

wedding

vendors and exclusive vendor specials and packages.
Complimentary web site* on InIdaho.com so guests can get the information they need including travel planning, event details, registry, and the events activities.
Please contact an InIdaho wedding specialist at

800-844-3246

for more information on your wedding website. view a sample site
Our wedding specialist at InIdaho.com have the expertise to make one of the more challenging steps in getting married a piece of cake. We work with thousands of lodging properties throughout Idaho. Whether you are planning a wedding in Boise, McCall, Sun Valley, or anywhere else in the State of Idaho we are there to help.
One of the best aspects of our free wedding service is that your guests call just one toll-free number and have the option of making a reservation at the hotel you have chosen, or they can branch out on there own and rent a condominium, home, or different hotel type. Our staff takes care of all of the details including negotiating group rates, managing your room blocks, confirmation letters, and can even provide the Bride or Groom with a list of where everyone is staying. And just like everything we do at InIdaho.com, there is no additional cost to you or your guests.


Get your wedding on your family and friends' calendar and keep them updated all along the way.

As soon as you have confirmed a date for your wedding, let family and friends know so that they too may begin planning for the celebrations. It is a good idea to include on your "Save the Date" cards the web address for your InIdaho.com wedding site. This invites others to share in your merriment, anticipate the events you have planned for them and keeps them up to date. Also include InIdaho's toll-free number (1-800-844-3246) for lodging and reservations. This makes it easy for them to make the arrangements when they reference your wedding group.

Upon Your Engagement
· Send out engagement announcements.
· Celebrate with an engagement party for family and friends.
· Decide on the date.
GOOD IDEA:
Choose an alternative date just in case.
· Send out Save the Date cards.
GOOD IDEA:
Include InIdaho's toll-free number and your wedding website address on the cards so guests can start planning and learn about the area if they are unfamiliar!
· Establish a budget and decide who pays for what.
· Pick the ceremony site & visit the officiate.
· Pick the reception venue.
· Draft a wedding guest list.
· Create your InIdaho wedding website.
6-9 Months
· Confirm your bridal party.
· Choose your caterer.
· Enroll in a gift registry.
· Shop for your wedding gown and accessories.
· Shop for your bridal party's dresses.
· Book a photographer and videographer.
· Choose a florist.
· Book the ceremony musicians.
· Book the reception DJ or band.
· Plan and book your honeymoon!
3-6 Months
· Help pick out the tuxedos.
· Finalize the music with musicians, DJ and band.
· Shop for wedding bands.
· Order guest invitations, guest book and thank you cards.
· Purchase wedding party gifts and guest favors.
2 Months
· Cake tasting. Order cake.
· Get a make-up & hair consultation. Make appointment for wedding day
· Arrange for wedding party and guest transportation.
· Gown and dress fitting.
· Send out invitations to arrive 6 weeks prior to wedding. · Arrange travel plans for out-of-town guests.
· Book honeymoon suite.
· Plan the rehearsal and rehearsal dinner.
1 Month
· Final dress fitting.
· Confirm final details with everyone; including the caterer, florist, photographer, musicians.
· Take care of yourself! Visit the spa and health club.
· Take dance lessons!
· Decide on attendant responsibilities.
Two Weeks
· Send Thank you cards as gifts are received
One Week
· Print ceremony programs
· Pack for your honeymoon
To learn more, call us at 800-844-3246 or send us an email.
* A reservation of at least 10 rooms is required for a complimentary website. yes