Idaho vacation rentals, cabins and homes
Stay in an Idaho neighborhood and go with the local rhythm and flow
Vacation home rentals are a nice alternative to hotels as they typically provide full kitchens, more living spaces and privacy. Choose your destination city, then narrow your search by accommodation size and amenities. Map each property, view its photo gallery, read guest reviews and property policies. Some cities have a lot of options; such as Sun Valley with over 75 vacation rentals and McCall with over 150 vacation rentals. We recommend you give us a phone call, request a quote or chat live for local, expert assistance and availability. We are real Idahoans. We live and play in Idaho and we work to share our state's gems and paradises with you.
select a city

in which you are looking for a

vacation rental

: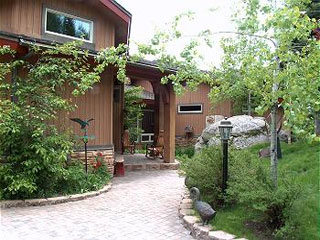 Our technique is simple and effective – know our lodging properties, understand your needs and help you pick the vacation home that best fits. Our rentals are not by owner, but under the supervision and professional service of local management companies.
A few of the popular Idaho vacation rental locations:
choose
McCall
vacation rentals and cabins for the lake rentals, wooded locations, to watch the golfers, or enjoy the powder at Brundage Mtn.
go»
choose
Sun Valley
vacation rentals for the amazing atmosphere around Ketchum, world class skiing, for the luxury of it, and for great dining.
go»
choose
Garden Valley
cabins to escape the city, watch the wildlife, fish, go to the theater, or float the Payette River.
go»
choose
Kellogg
vacation homes to enjoy skiing at Silver Mtn, exploring historic Wallace or as base camp while biking the nearby Hiawatha trail
go»
choose
Donnelly
rental properties and enjoy the beauty around Tamarack Resort, play in Cascade Lake, fish or snowmobile.
go»
choose
Driggs
vacation homes and hike the Tetons, ski at Grand Targhee, or go fly fishing in the nearby rivers and streams.
go»
choose
Sandpoint
vacation rentals to enjoy the numerous homes on the water or Schweitzer ski in/out properties.
go»
choose
Coeur d'Alene
cabins and homes right on the water, visit Silverwood Theme park and enjoy lots of biking trails.
go»
From the most luxurious rentals to simple places for your family to relax in a home or cabin we offer them all. Prices range from around a $100 per night to several thousand per night. That is where we come in. We look at your budget, listen to your description of your perfect vacation rental, location and size of unit and then match you with the perfect cabin or home.