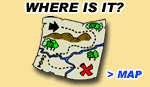 InIdaho.com » Adventure Alley »


Cross-Country Ski Trails in Adventure Alley




Idaho's Adventure Alley offers the Nordic skiers great opportunities to explore over 115 kilometers of cross-country trails plus there are millions of acres of national forest adjacent for the truly adventurous.



The Areas
:


The Activity Barn



In addition to lift-served tubing the Activity Barn also offers 6 kilometers of dog-friendly skate trails. Situated along the Payette River the trails meander through the summer cattle ranch and through the beautiful tree and pond filled acres of McCall's River Ranch area. Snowshoeing also permitted.
»

Location Map
»

Find Lodging in McCall

Ponderosa State Park



Exploring Ponderosa's 22 kilometers of trails you will find beautiful meadows and scenic wooded trails. Take the trail to Osprey Point where you overlook Payette Lake and spectacular views of Brundage and the surrounding mountains.
»

Location Map
»

Find Lodging in McCall

Little Ski Hill and Bear Basin Trails


Offers 30 kilometers of groomed cross-country ski trails and even a biathlon range. The Little Ski Hill's trail system includes the Bear Basin trails located just before you get to the Little Ski Hill from McCall.
»

Location Map
»

Find Lodging in McCall

Jug Mountain Ranch


Jug Mountain Ranch near Lake Fork, Idaho offers more than 18 km of impeccably groomed, cross-country, skate-ski and snowshoe trails, all open to the public. These trails were designed by Lyle Nelson, a McCall native and four-time Olympic Biathlete. Enjoy creeks, lakes and meadows from parts of Jug Mountain Ranch previously inaccessible to nonresidents. Snowshoeing also permitted. Dining is also available. Call (208) 634-5072 for restaurant hours.
»

Location Map
»

Find Lodging in McCall
»

Find Lodging in Donnelly

Tamarack Resort


Featuring classic tracks and smooth skating lanes or enjoy a wide variety of snowshoe trails for all abilities. Trails offer a variety of experiences from winding trails in meadows and aspen groves to heavily forested trails with towering pines, firs and tamaracks. Snowmaking and nightly grooming ensure optimal terrain. Dogs are allowed on Nordic and snowshoe trails. Downhill skiing, restaurants and lodging are also available at Tamarack Resort.
»

Location Map
»

Find Lodging at Tamarack Resort
»

Find Lodging in McCall
»

Find Lodging in Donnelly

Rentals:



Most ski shops in the McCall and Donnelly areas provide rental equipment (skis and snowshoes). Additionally, Tamarack Resort provides on-site rentals.


Local Advice
:


If you will be visiting this area of Idaho frequently the PRiMo Pass is now available for all of the main cross-country areas. The season pass cost is $125 for adults and $250 for families and allows unlimited use on any of the areas listed above. Available at local ski shops and at the areas themselves.