hotels and motels in the Lowman Idaho area
we offer great rates and packages in Lowman:
From budget to luxury in Lowman, Idaho we will help you find the perfect place for your family vacation, romantic getaway or business trip. Based on your criteria, we've searched hotels and motels and found 2 places to stay that match your request.

Popular Lowman hotel and motel are
Around Town
,
Out of Town
.
View all Lowman locations
and welcome to the neighborhood!
We found 2 places to stay that matched your criteria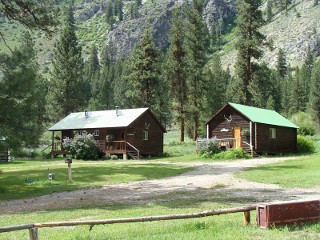 Sawtooth Lodge
(Lowman, Idaho area)
Idaho's beauty spot for the past 70 years, takes you back into a little piece of history. The lodge is historcal; the mountains are beautiful, relaxing, entertaining, inspiring and refreshing. Established in 1927, The Sawtooth Lodge offers a beautiful vacation spot for lovers of the outdoors; it's a photographer's dream! The scenic beauty of the Sawtooth's cannot be duplic...
Learn More/Select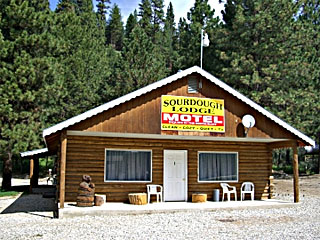 Sourdough Lodge
(Lowman, Idaho area)
The Sourdough Lodge is nestled along Highway 21 in the midst of the scenic South Fork of the Payette River. A fishing pond is one mile up the road, and numerous trailheads and natural hot springs are within a 30 mile radius. The Sourdough Lodge has a clean, 6-room motel with smoking and non-smoking rooms all of which have premium satellite television. There are also 3 c...
Learn More/Select
Page 1 of 1
Thanks for making your reservations with our local, Idaho company!