Vacation rentals in the MERIDIAN Idaho area
We'll help make your stay in MERIDIAN a home away from home with the perfect cabin or vacation home.
Following is a list of vacation cabin and home rentals in the MERIDIAN, Idaho area. Based on your criteria, we've searched rental cabins, homes and cottages and found 4 places to stay that match your request.

Popular MERIDIAN vacation home locations are
Near Idaho Center Complex
,
Interstate 84 Corridor
,
Near Roaring Springs and Boondocks Fun Center
,
Near Meridian Speedway
,
Near St. Lukes Meridian Medical Center
,
Around Town
,
Out of Town
.
View all MERIDIAN locations
and welcome to the neighborhood!
We found 4 places to stay that matched your criteria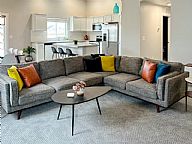 Meridian Masterpiece
(MERIDIAN, Idaho area)
Vacation Rental/Cabin/Home
-
A tranquil and adventurous outdoor stay awaits at this Meridian home. Just outside of exciting Boise, find yourself amid the Rocky Mountains and surrounded by nature that boasts excellent hiking and skiing. Kids love this location with its garage-turned-game room, boasting air hockey, ping pong, foosball, arcade basketball, and (foam) ax-throwing. Upon entry, you'll be ...
Learn More/Select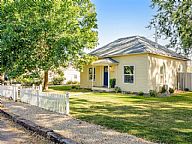 Prime Meridian
(MERIDIAN, Idaho area)
Vacation Rental/Cabin/Home
-
Enjoy a quiet getaway at this updated Meridian cottage. This home is within walking distance of local shops, restaurants, nightlife, and coffee shops. Fully appointed for family-friendly comfort, this two-bedroom bungalow comes fully updated with all the modern essentials of home. You'll find all you need for home cooking in the stainless steel full kitchen and the eat...
Learn More/Select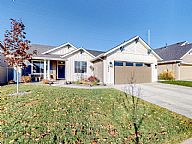 Quaint Hollow
(MERIDIAN, Idaho area)
Vacation Rental/Cabin/Home
-
Peace and serenity await at this lovely house in Meridian. This home offers a convenient location with plenty of attractions in a 10-mile radius, including Heroes Park, Star Riverwalk Park, Banbury Golf Course, and Chateau Park. Meridian is an outdoor enthusiast's playground, with Lake Lowell a short drive away, along with the local ski resort, Bogus Basin. Upon entry, ...
Learn More/Select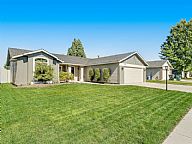 The Nines at the Village
(MERIDIAN, Idaho area)
Vacation Rental/Cabin/Home
-
Welcome home to comfort and elegance in this cottage-inspired, pet-friendly house. Located in a safe neighborhood within walking distance to the Village in Meridian, this home merges location with luxury. The large, well-equipped kitchen and dining room are the perfect gathering place for family and friends. The full kitchen features everything you need to enjoy making...
Learn More/Select
Page 1 of 1
Thanks for making your reservations with our local, Idaho company!