16 Lodging and places to stay in Cascade, Idaho
Cascade, Idaho is home to geothermal hot springs and the Lake Cascade Recreation Area which offers visitors access to boating, fishing, snowmobiling and mountain biking. The Payette River Scenic Byway is the most direct route north from Boise to Cascade, approx. 1-1/2 hrs. The Byway is a beautiful drive and also provides visitors access to guided rafting and kayaking opportunities. Lodging options around Cascade vary from the downtown location of the romantic Ashley Inn to quaint and unique inexpensive motels as well as cabins along Cascade Lake and the surrounding valley. For those ski enthusiasts, Tamarack Resort is only 24 miles north and also offers lodging options including condos, cabins and custom homes.

featured lodging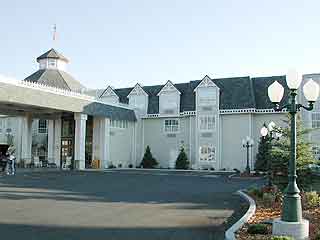 Ashley Inn
in Cascade, Idaho
Choose by location in Cascade
travel tips and info for your vacation to Cascade
ski conditions
InIdaho is a ski package specialist. Cascade is located 17 miles south of Tamarack and 32 miles from Brundage in McCall. Current and historical snow reports are available for Brundage Mountain and other Idaho resorts.
view Brundage's snow report here
hot springs
There are numerous natural hot springs in the Cascade Area including the developed Gold Fork Hot Springs north of town.
location
Cascade is nestled in the majestic mountains of central Idaho, approximately 75 miles north of Boise on Highway 55 and 30 miles south of McCall.
thank you for making your reservations with us and supporting a local, Idaho business! 1-800-844-3246