Plan your trip to Donnelly, Idaho
Donnelly is small community on Highway 55. It is in prime fishing and snowmobiling territory. Nearby Cascade Reservoir and Payette River add beauty and opportunity to the area. In 1914 soon after the railroad came, Donnelly sprang into being. The town was named after a Mr. Donnelly who was a prominent railroad man at the time.

featured lodging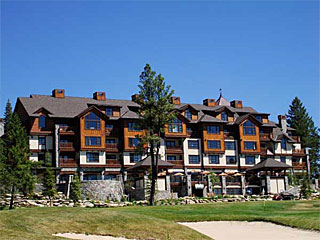 Tamarack Resort Lodge at Osprey Meadows
in Donnelly, Idaho
Tamarack Resort
Although currently closed, there as some amazing deals for this resort built about 5 years ago. Most accommodations fall in the luxury category at bargain prices. Give us a call and tell us what you are looking for. The area is gorgeous!
historic Roseberry
The Roseberry/Valley County Museum is just a few miles east in the historic Finn community of Roseberry. Roseberry includes a turn of the century church, a school/city hall, store, residence, and farm machinery are the center of this ghost town. The museum includes logging, woodworking tools, and a spinning wheel and loom used by local Finnish pioneers. Until the turn of the century, Roseberry was the urban center of northern Long Valley. The town gradually moved to Donnelly.
nearby fun!
McCall is just 11 miles north of McCall and offers skiing, Payette lake and numerous shops and restaurants. By staying in Donnelly you can usually save on lodging while still enjoying the amenities of McCall.
Cascade Lake
Cascade Lake is the fourth largest reservoir in Idaho and is a popular spot for fishing (both winter and summer) and water play. Originally named "Cascade Reservoir", the water level does change dramatically through the seasons.
Brundage Mountain snow reports
InIdaho is a ski package specialist. Current and historical snow reports are available for Brundage Mountain and other Idaho resorts.
view Brundage's snow report here
If you are coming to ski there currently is not lodging right on the mountain. Most people stay in McCall or New Meadows which are 8-10 miles away. Ski and Stay packages are available for both.
thank you for making your reservations with us and supporting a local, Idaho business! 1-800-844-3246