Terms and Conditions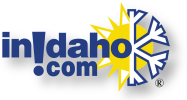 Agreement between user and InIdaho.com, Inc.
Last updated 3/1/2012
This web site is offered to you, the customer, conditioned on your acceptance without modification of the terms, conditions, and notices contained herein. Your use of this web site constitutes your agreement to all such terms, conditions, notices and our Privacy Policy.
Liability Disclaimer
InIdaho.com, Inc. acts only as an agent for the various independent suppliers that provide lodging accommodations, transportation, sightseeing, activities, or other services connected with this site and InIdaho.com, Inc.. Such services are subject to the terms and conditions of those suppliers. InIdaho.com, Inc. and their respective employees, agents, representatives, and assigns accept no liability whatsoever for any injury, damages, loss, accident, delay or any other incident which may be caused by the negligence, defect, default of any company or person in performing these services. Responsibility is not accepted for losses, injury, damages, or expenses of any kind due to sickness, weather, strikes, hostilities, wars, terrorist acts, acts of nature, local laws or other such causes. All services and accommodations are subject to the laws and regulations of the country in which they are provided. InIdaho.com, Inc. is not responsible for any baggage or personal effects of any individual participating in the tours/trips arranged by InIdaho.com, Inc.. Individual travelers are responsible for purchasing a travel insurance policy, if desired, that will cover some of the expenses associated with the loss of luggage or personal effects.
Because InIdaho.com, Inc. acts only as the agent, we are not responsible for the cleanliness or readiness of a lodging property or overall satisfaction of your rental or stay. Any concerns in this regard should be made to the lodging property, management company or activity company you chose to make a reservation for.

Amenities and included items listed on this site for accommodation and activity rentals are subject to change without notice to this website or the renter or user. Amenities listed are provided to InIdaho.com by the individual company owners or management companies. These amenities periodically change or become unavailable due to mechanical, service interruptions, modified by property owners, or theft. InIdaho does not guarantee any amenity listed will be available for your use. While we will do our best to remedy the problem. Refunds or credits will not be provided for amenities that become unavailable, however.
Travel Insurance
InIdaho.com, Inc. offers all of our customers the opportunity to purchase third party travel insurance from our website. The policy is provided by a third party insurance company and InIdaho.com, Inc. is not responsible for the agreement between you and the insurance company.
Cancellations and Cancellation Policies
All cancellations must be made directly with InIdaho.com and not through the company you are reserved with. For non-packaged purchases on InIdaho.com, Inc. we do not set the cancellation policy. Each of our vendors provides us with their cancellation policy which we relay to our guests. Each of these policies is printed online on the products web page. By making a reservation with InIdaho.com, Inc. you agree that you have read and understand this policy prior to making your reservation. In the event of a cancellation that results in penalty up to the full amount.
For packaged purchases, the cancellation policy will be 30 days prior to arrival, or the cancellation policy of the vendors involved in the package. If cancellation policies vary or are longer than 30 days prior to arrival, the vendors cancellation policy which is the most strict will be used as the package cancellation policy.
Refunds:
If InIdaho.com has received a payment from you our goal is to process it as quickly as possible. Please remember, however, that often we need to await monies sent to our suppliers to be returned to us. This may take up 60 days.
Maximum Occupancy
All of the properties listed on our site have a maximum occupancy that is allowed in the unit. This is indicated by the number of people it sleeps, the maximum occupancy, or in some cases, the number of people you are paying for in a unit. For cabins, homes and condos this also applies to number of people that can be on the grounds or in the unit. To make reservation with InIdaho.com you agree you will not have more people than you have paid for if unit is per person priced or more than the number of people the unit sleeps if unit priced at any time in the unit or on the grounds. Exceptions may only be made by requesting additional people prior to booking and after InIdaho.com has obtained permission from the lodging provider. Some companies may allow additional people for a fee.
Links to other websites
InIdaho.com, Inc. may provide links to third-party websites. These links are provided for your reference only. Since InIdaho.com, Inc. does not program or control these sites we are not responsible for their content including all programming. In no way is a link to a third party from InIdaho.com, Inc. an endorsement of the product.