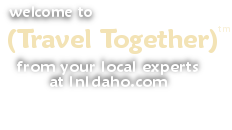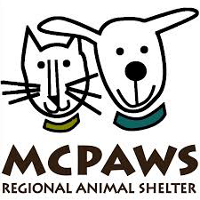 Thanks for supporting MCPAWS Regional Animal Shelter

Every time you book your group or individual travel with InIdaho.com we will give 15% or more of our profits on your reservation to MCPAWS Regional Animal Shelter!
Plus you'll enjoy these benefits by booking with us:
Idaho's largest selection of pet friendly properties
guaranteed lowest prices and our service is free
special perks like free airport parking at some locations
discounted activity packages
ability to book any location in Idaho
coordinate your trip with friendly, knowledgeable staff
expertly negotiated group rates for group travel
knowing that you are supporting a local Idaho business
or call 1-800-84-IDAHO (800-844-3246) to make a reservation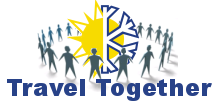 A free program to join! Earn up to 15% of our profits for your group or organization!
The Travel Together program from InIdaho.com is a free program to help local groups and organizations raise money.
It is very simple.
When your group members travel, either as a group or individually, have them give their Travel Together ID which is provided to each organization to our local reservationists at InIdaho.com. We'll set aside a percent of our profits and mail a check to your organization.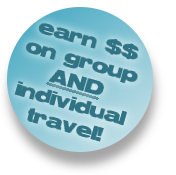 Who can participate and what are the benefits:
Churches, school clubs, athletic teams, hobby clubs, and business organizations.
Earn up to 15% of our revenues for your group*
one call does it all! We can even help with transportation and activities.
expertly negotiated group rates
special perks like free airport parking at some locations
lowest rates guaranteed.
group membership cards
discounted activity packages
How does it work?
It is simple. Sign up your group and tell all of your members to make their Idaho reservations with us. When they identify themselves as being with your organization we will tag the record as being a member or your group. Once per quarter, we will send your organization a check for the revenues your members have earned. Got a question or want to sign up? Call us at 1-800-844-3246.

Restrictions and details:
*Valid for new reservations only. Commission back is paid once per quarter based on qualified reservations made by InIdaho.com, after travel, and after we have been paid by the vendor. Group member must identify themselves as part of your group at time of reservation. To participate your organization must have a valid tax id or 5013C3 non-profit number at this time.


This is a free program from InIdaho.com. At this time membership requires a Non-Profit 501C3 or Fedal Tax Id for tax purposes. If your organization does not have these creditials please call us at 800-844-3246 and we will tailoring the program to meet your needs.
Thanks for enrolling with your club. By doing so we'll be able to track your purchases back to your organization. At this time, you may only be enrolled in one organization.