4 Lodging and places to stay in Stanley, Idaho
Stanley, Idaho offers incredible beauty and limitless recreational opportunities. Nestled high in the mountains Stanley is a gateway to the Sawtooth National Recreation Area, the Sawtooth Wilderness, and the Frank Church "River of No Return" Wilderness. These areas have been preserved for fish, wildlife, and amazing scenic beauty. This small town is surrounded by pristine rivers, meadows, and mountains.

The town is named after Captain John Stanley, a Civil War veteran. He was the patriarch of a prospecting party that traveled from Warren to the Stanley Basin in 1863. The placer gold they found in the streams was insignificant, but the party's leader left his name in Stanley Basin.

featured lodging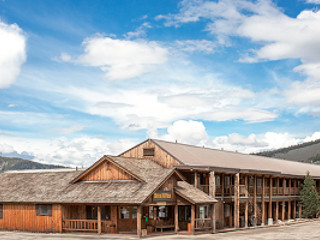 Mountain Village Resort
in Stanley, Idaho
Choose by location in Stanley

thank you for making your reservations with us and supporting a local, Idaho business! 1-800-844-3246