Lodging and places to stay in Hailey, Idaho
Hailey Idaho lodging offers guest a convenient place to stay for travel to Hailey, or nearby Sun Valley or Ketchum which are 10 miles north. Hailey offers several newer style accommodations as well as "mom & pop" hotels.

featured lodging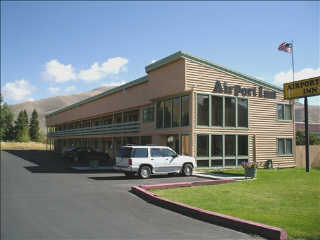 Airport Inn
in Hailey, Idaho
Choose by location in Hailey
travel tips and info for your vacation to Hailey
Sun Valley snow report
InIdaho is a ski package specialist. Current and historical snow reports are available for Sun Valley and other Idaho resorts.
view Brundage's snow report here
For inexpensive ski packages for Sun Valley, Hailey is a popular trip.
Hailey Annual Events
Book your lodging early for these Hailey, Idaho events. 4th of July weekend featuring Anitque Show, Hailey Days of the Old West Rodeo. Early August Northern Rockies Folk Festival and the Valley Motor Club Car Show. Mid-October brings teh Trailing of the Sheep Fesitval.
Regional Sun Valley Airport
Located in Hailey, the Friedman Memorial Airport's airport code is SUN. Regional aircraft from SkyWest/Delta and Horizon service the airport.
thank you for making your reservations with us and supporting a local, Idaho business! 1-800-844-3246