22 Lodging and places to stay in Garden Valley, Idaho
Garden Valley is an area steeped in history where you can view the beauty of all four seasons in Idaho. Visitors are greeted by green meadows bisected by the meandering South Fork of the Payette River, scenic vistas give way to steep canyons and wildlife abounds. Stay the weekend to enjoy some an exciting guided whitewater rafting trip or a relaxing horseback ride. The Garden Valley area and historic town of Crouch offer rustic and charming accommodations including cabins, the Garden Valley Motel and a bed & breakfast. Choose from cabins located right on the Payette River, nestled in the woods or on the Terrace Lakes golf course. The Terrace Lakes Resort is one of Garden Valley's main attractions. Many vacation rentals in the area offer discounted passes here with access to the swimming pool, golf course and more.

featured lodging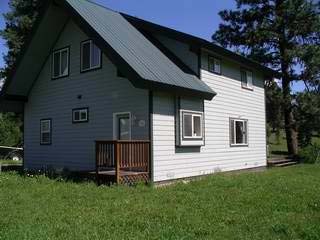 Scriver Creek Cabin
in Garden Valley, Idaho
Choose by location in Garden Valley

travel tips and info for your vacation to Garden Valley
popular lodging
Renting a vacation cabin in the Garden Valley area is popular for those looking for a quiet vacation or to beat the heat of Boise. Many locations include waterfront homes and spectacular views.
View all lodging locations in Garden Valley
Starlight Mountain Theater
During the summer, enjoy theater under the stars at
Starlight Mountain Theater
. Great performances of original and classic musicals.
recreational opportunities
Whitewater rafting, hunting, fishing, cross country skiing, snowmobiling, snow tubing and exploring the areas hot springs are just some of the activities in the Garden Valley area.
thank you for making your reservations with us and supporting a local, Idaho business! 1-800-844-3246