1 Lodging and places to stay in Eagle, Idaho
Eagle, Idaho hotel options include the Hilton Garden Inn located along the Boise River and Greenbelt. Nearby you will find shops and restaurants. Eagle is a great location for business travellers and for visiting relatives in Eagle, Idaho.

featured lodging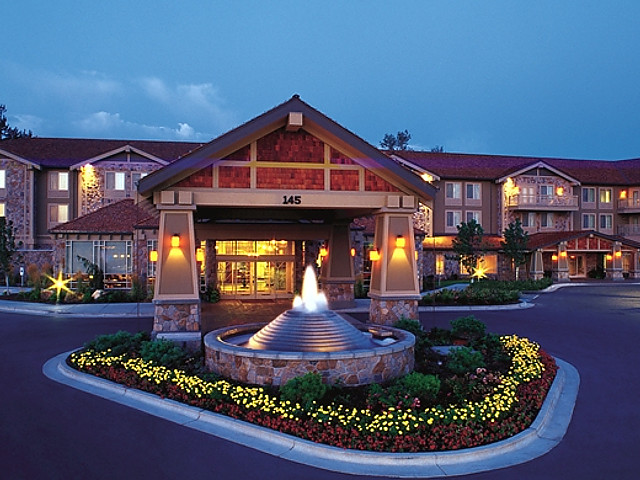 Hilton Garden Inn Boise Eagle
in Eagle, Idaho
Choose by location in Eagle
travel tips and info for your vacation to Eagle
Eagle Fun Days
This annual event in mid June offers many fun activities including a street dance, carnival, food vendors and two more infamous events. The Wet and Wild Parade which drenches both parade participants and parade viewers. Eagle Fun Days also features one of the worlds largest Rocky Mountain Oyster feeds.
Boise Greenbelt
The Boise Greenbelt runs along the Boise River and offers 25 miles of mostly paved pathway. A great place to unwind after a days work, the greenbelt is open to walkers, bikers, and skaters. Access to the greenbelt is convenient from area hotels and is located just south of Eagle, Idaho.
Eagle Island State Park
Just outside of Eagle, The Eagle Island State Park offers 545 acres featuring a popular swimming beach, picnic areas and a waterslide. The park offers hiking and equestrian trails. Dogs are allowed.
thank you for making your reservations with us and supporting a local, Idaho business! 1-800-844-3246