57 Lodging and places to stay in Driggs, Idaho
Driggs, Idaho is an oasis of outdoor opportunity tucked at the base of the Teton Mountain Range. Here you can find some of the best snow around at Grand Teton Resort as well as world-class trout fishing, nearby Yellowstone National Park and some genuine western hospitality. There are several hotel lodging options in the downtown Driggs area including Teton Valley Cabins and Best Western. Throughout the valley we also have vacation homes and condos for rent for guests staying in town longer or who would like more space. For skiers, stay slope-side in a ski in/ski out condo or hotel such as Teewinot Lodge or Sioux Lodge. Grand Targhee Resort is approximately 12 miles from downtown Driggs. Nearby Victor offers lodging as well and is included in our Driggs lodging options.

featured lodging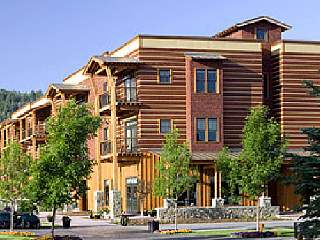 Teton Springs Lodge and Spa
in Driggs, Idaho
Choose by location in Driggs
travel tips and info for your vacation to Driggs
where to stay
Driggs, Idaho offers several hotel options in the downtown area. Throughout the valley you will also find vacation homes to rent. On the way to Grand Targhee ski are there are moderate to deluxe vacation townhomes and condominiums to rent. For skiers, stay slopeside in a ski in and out condominium or hotel. Grand Targhee is approximately 12 miles from downtown Driggs. Nearby Tetonia offers lodging as well and is included in our Driggs lodging options.
what is fun!
Driggs offers year-round recreation, relaxation and fun. Nearby Grand Targhee Resort offers phenomenal skiing and snowboarding, as well as year round recreation on and near the mountain. Driggs hosts the Mountain Arts Festival in July, featuring more than 30 hot air balloons in a race overlooking the majestic Grand Teton Mountain Range and four days of balloon rides, games, parades, rodeo action, a golf tournament, bike races, a fiddler's contest and a craft and antique fair. The Annual Bluegrass Festival in August is not to be missed. Reserve your lodging early! Driggs also offers an expanded skate park. Come enjoy nature's beauty and offerings!
Grand Targhee Snow Report
InIdaho is a ski package specialist. Current and historical snow reports are available for Grand Targhee and other Idaho resorts.
view Targhee's snow report here
Ski In and Out lodging is available as well as lodging in Driggs (12 miles from the resort). Ski and Stay packages are available for both.
getting to Driggs and Grand Targhee
The nearest major airport is in Idaho Falls, and you can also fly into Jackson Hole, WY.
thank you for making your reservations with us and supporting a local, Idaho business! 1-800-844-3246