2 Lodging and places to stay in Council, Idaho
The small town of Council Idaho offers bed and breakfasts and guest ranches. In Council, you'll find access the Weiser River Trail and Seven Devils.

featured lodging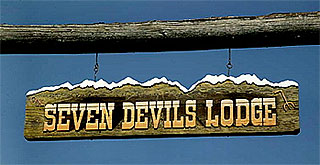 Seven Devils Lodge, Guest Ranch & Guide Service
in Council, Idaho
Choose by location in Council
travel tips and info for your vacation to Council
area attractions
The Weiser River Trails is an 84 mile mountain bike and equestrian trail that passes through Council. The Seven Devils Mountains is just a short drive and feature the deepest canyon in North America.
thank you for making your reservations with us and supporting a local, Idaho business! 1-800-844-3246