Condominium and townhome rentals in the Coeur d alene Idaho area
Luxurious, trendy, economical and practical – we have the vacation condo for you!
A few benefits to renting a vacation condo or townhome are the accompanied resort-like amenities such as a pool and tennis courts, prime locations such as water-front and ski-in/ski-out, and additional living spaces that make for a more relaxing and often times more price-effective option for your home away from your home in Coeur d alene.

Popular Coeur d alene vacation home locations are
On Lake Coeur d Alene
,
Lake Coeur d Alene Access
,
Downtown Area
,
Interstate 90 Corridor
,
Near Wild Waters Waterslide Park
,
Near Silver Lk Mall
,
Near North Idaho College
.
View all Coeur_d_alene locations
and welcome to the neighborhood!
We found 1 places to stay that matched your criteria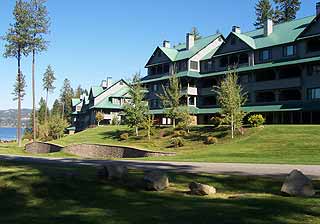 Arrow Point Resort
(Coeur d alene, Idaho area)
Vacation Rental/Condominium
-
Enjoy staying at Arrow Point Resort on Lake Coeur d' Alene. Buildings A & B are across the driveway from the lake, but all units have lake views and are completely and uniquely furnished. The underground parking garage protects your car from sun and snow. Elevators make loading and unloading easy. Arrow Point Resort offers year-round recreation opportunities. Walk ...
Learn More/Select
Page 1 of 1
Thanks for making your reservations with our local, Idaho company!