Condominium and townhome rentals in the BOISE Idaho area
Luxurious, trendy, economical and practical – we have the vacation condo for you!
A few benefits to renting a vacation condo or townhome are the accompanied resort-like amenities such as a pool and tennis courts, prime locations such as water-front and ski-in/ski-out, and additional living spaces that make for a more relaxing and often times more price-effective option for your home away from your home in BOISE.

Popular BOISE vacation home locations are
Near Boise Airport (BOI)
,
Downtown Area
,
On Boise River
,
Interstate 84 Corridor
,
Near Boise Towne Square Mall
,
Near Boise State University
,
Near Saint Alphonsus Regional Medical Center
.
View all BOISE locations
and welcome to the neighborhood!
We found 3 places to stay that matched your criteria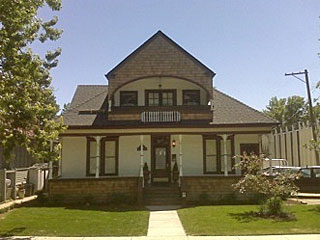 Boise Guest House
(BOISE, Idaho area)
Vacation Rental/Condominium
-
The Boise Guest House offers 6 beautifully furnished apartments at nightly, weekly and monthly rates for the weekend traveler, family or corporate housing. The Boise Guest House is located in the heart of downtown Boise near shopping, restaurants, federal building, hospitals, Boise Co-op, parks and Boise's North End. This fully renovated 1895 Queen Anne Victorian house...
Learn More/Select
Bond Street Motel Apartments
(BOISE, Idaho area)
Vacation Rental/Condominium
-
57 fully furnished apartments, 27 studios (all downstairs) and 30 one bedroom apartments (all upstairs) combine the advantages of a motel for people who want to stay more than a few days. Housekeeping is provided once a week to replenish sheets, towels and other things you expect in a motel. Kitchens are fully stocked with appliances such as full-size refrigerator, oven ...
Learn More/Select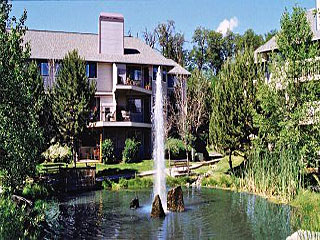 Woodbine Extended Stay Condos
(BOISE, Idaho area)
Vacation Rental/Condominium
-
Woodbine Condos in SE Boise - great central location close to Federal Way shopping, restaurants, the Boise River, hiking trails, freeway access and downtown Boise. Enjoy the Pool! Woodbine Condos are seven minutes from downtown. Choose from 1 bedroom condo to 4 Bedroom condos for a welcome-home feel. They include designer furnishings in living room and dining room alo...
Learn More/Select
Page 1 of 1
Thanks for making your reservations with our local, Idaho company!